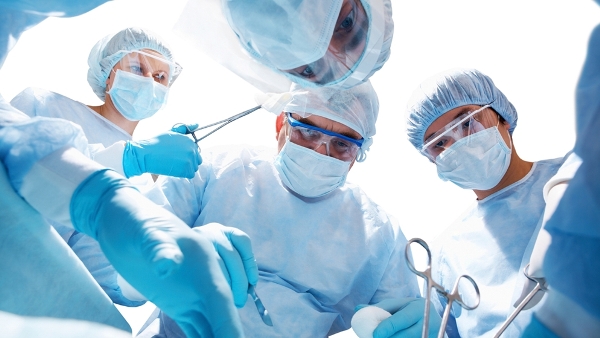 Everything went wrong in my surgery. I went through a horrible experience. No one, not even your enemy should go through such an experience ever. But I know for sure, the doctors were not negligent.
My mother, who herself is a senior specialist doctor in the western suburbs was narrating her experience of undergoing appendectomy, which went miserably wrong. She was speaking in a medical conference and sharing the horror story of her on experience. She tried to be composed and spoke in stern voice while tears were rolling out of her eyes. There was a pin drop silence in the auditorium and audience was stunned.
The background
This incidence dates back to March 1999. My mother started getting severe pain in the abdomen. She figured out that that it might be an attack of appendicitis. Immediately, we took her to a reputed surgeon. The surgeon had been my mother's colleague for many years and had operated on many of our relatives in the past. He examined her and confirmed, "Yes, you are right. This seems like an attack of appendicitis. We need to operate upon you." My mother being a doctor herself had figured it out that it would in all probabilities turn out to be appendicitis. So she was ready.
A wrong diagnosis
The preparations for the surgery started immediately. There was no reason to worry, as the surgery of appendectomy is not considered as a major surgery. On the top of that the case was in the hands of a senior and reputed surgeon. The senior surgeon had called one more surgeon to help him during the surgery. Since the patient herself was a senior doctor, one more anesthetist decided to stay back and help. So we had two anesthetists instead of one!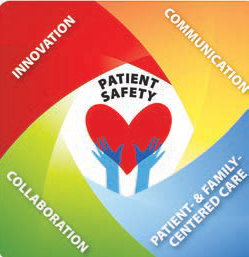 The operation began as usual. My mother was given anesthetic through intravenous injection. It is a routine that the anesthetist would slide a tube into the wind pipe thus facilitating the artificial respiration to the patient. This is a very common procedure. The anesthetists in their life time usually do this procedure 1000 times. However, if something goes wrong during this process, not only the patient's but even the doctors breath is 'on hold' in the true sense! As luck would have it, this is exactly what happened to my mother on that day. Both the anesthetists struggled and struggled and I was watching this standing next to them. A sense of panic was in the air for some time. Ultimately after eight attempts, the anesthetist managed to put the tube in and we could start oxygen supply. We all heaved a sigh of relief. The operation started.
However, the moment the abdomen was opened, the surgeons realised that the appendix was looking completely normal! Which means, the diagnosis of appendicitis was totally wrong? There was some other pathology that was mimicking the symptoms.
When respiration stopped!
After the surgery was over and when the tube from the wind pipe was removed, my mother's respiration stopped! Again, there was a critical situation in the operation theater. Hurriedly, we did the cardio-pulmonary resuscitation and she came back to life. To top it all, my mother suffered from a syndrome called 'awakening under anesthesia'. This means that my mother remained conscious when the surgery was going on and was experiencing all the pain, but couldn't move because she was paralysed! Horrible!
This is an extremely rare but a known entity. And this also was destined to happen in my mother's case. I was witnessing this entire ordeal standing in the operation theater. I know for sure that the doctors and anesthetists were doing exactly what they were supposed to do. Anybody else would have done the same things in that given situation. Yet it cannot be denied that the diagnosis had gone wrong. The operation was probably unnecessary. The anesthesia somehow had not worked. Everything at every step had gone wrong. I and my mother have no doubts about the capability of the doctors who were a part of the team because we have seen them functioning for many years now and they all are fine doctors and great human beings. I can vouch that in spite of not being negligent at all, things had gone miserably wrong.
What is the business of a hospital?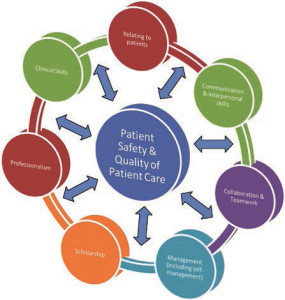 Patients come to hospitals and doctors to regain health. It is the business of the hospital to treat the patients. The doctors' lively hood and reputation depends on that. We know that healthcare delivery is a risky business. The hospitals and doctors while treating patients do land up harming the patients unknowingly. When things go wrong, some doctors sulk. Some try to search for what went wrong. Sometimes they get answers, sometimes, they don't. Some of us, whether a doctor or a patient usually end up thinking, "What can we do? All the things are not within our control."
Sometimes doctors curse their fate. "Things like this are bound to happen," is the reasoning they give to the patients. Patients also take it as a part of their fate and life goes on. Some patients pull the doctors and hospitals in the court. Some call such doctors 'devils' and try to hold them criminally negligent. Some attack the doctors. However, in reality, no doctor or patient want such mishaps to happen. A patient's personal loss is beyond compensation and the healthcare provider's reputation also gets ruined. There have been incidences where doctors have committed suicides after such incidences. And yet, such accidents are happening all over the world. Sadly and more importantly these mishaps are not restricted to 'bad or incompetent doctors' only. It is observed that there is a specific pattern in which these unfortunate events occur.
The 'Patient Safety' Ideology
Being a gynecologist, I represent one of the "most sued" communities of doctors. Being a medical teacher, I witness errors happening in the hands of residents who are along the learning curve. Being a lawyer by training, I understand the legal expectations. Being a patient, I want to have an error free treatment! Confusion… massive confusion… I found answers to many of these unresolved questions in the ideology called "Patient Safety ideology". Thanks to the commonwealth professional fellowship that was awarded to me in 2009 wherein I got an opportunity to work with prominent organizations working on patient safety in the UK and particularly WHO.
​Friends, in this series I am going to discuss about the 5 Ws (what, when, why, whom, where) and 1 H (how) of medical errors. I plan to create solutions through collective learning. I am going to raise one question at the end of every article and create a discussion on it. So keep reading and watching this space in the upcoming issues and doesn't forget to send in your comments.
– Dr. Nikhil Datar
Comments
comments